The joy flowers bring is universal. Whether you want to liven up a boring home office corner, send a thoughtful gift to someone, or simply make your day more pleasant, a flower arrangement will surely fill any day with warmth. With that, you can skip the task of a single purchase by getting a flower subscription.
Like any subscription, flower shops offer various plans that could fit your preference. From weekly, monthly, and seasonal plans for the different flower designs and decor they offer, no anniversaries will be missed anymore. Check out our list of best flower subscriptions in Toronto!
1. FloralBash
Imagine receiving a pristine beauty of floral arrangements, unique Boho plants, gift baskets, and more that will surely take your stress away. A gift for yourself or your loved ones, FloralBash has a multitude of options you can choose from. With this, you can enjoy the delightful sight of artistically designed flower vases or Boho plants. Staying true to their consistency of delivering only the best floral arrangements, check out their website to have more details.
2. Coriander Girl
Looking for a flower shop that could reflect your taste and style? Have a daily dose of beautiful arrangements by having a flower subscription with Coriander Girl. Mastering the bespoke garden-style of floral arrangements, this flower shop takes pride in its 11-year service. They offer plans that start off with 6 month period with a starting price of $300 and a 12-month subscription at $600. Rush onto their website to know more.
3. Pictus Goods
Imagine having a bad day and receiving a floral arrangement from Pictus Goods. We bet that you will truly appreciate the flower subscription you have availed. Truly embracing their artistry, they offer breathtaking floral arrangements in an unstructured manner – beautifully executing an imitation of their natural growth. They offer subscription plans ranging from weekly up to 12 months. Starting off with the price of $160, you will surely impress clients and loved ones you are planning to send over their blooms to. Head onto their website to know more about the details.
4. Crown Flora Studio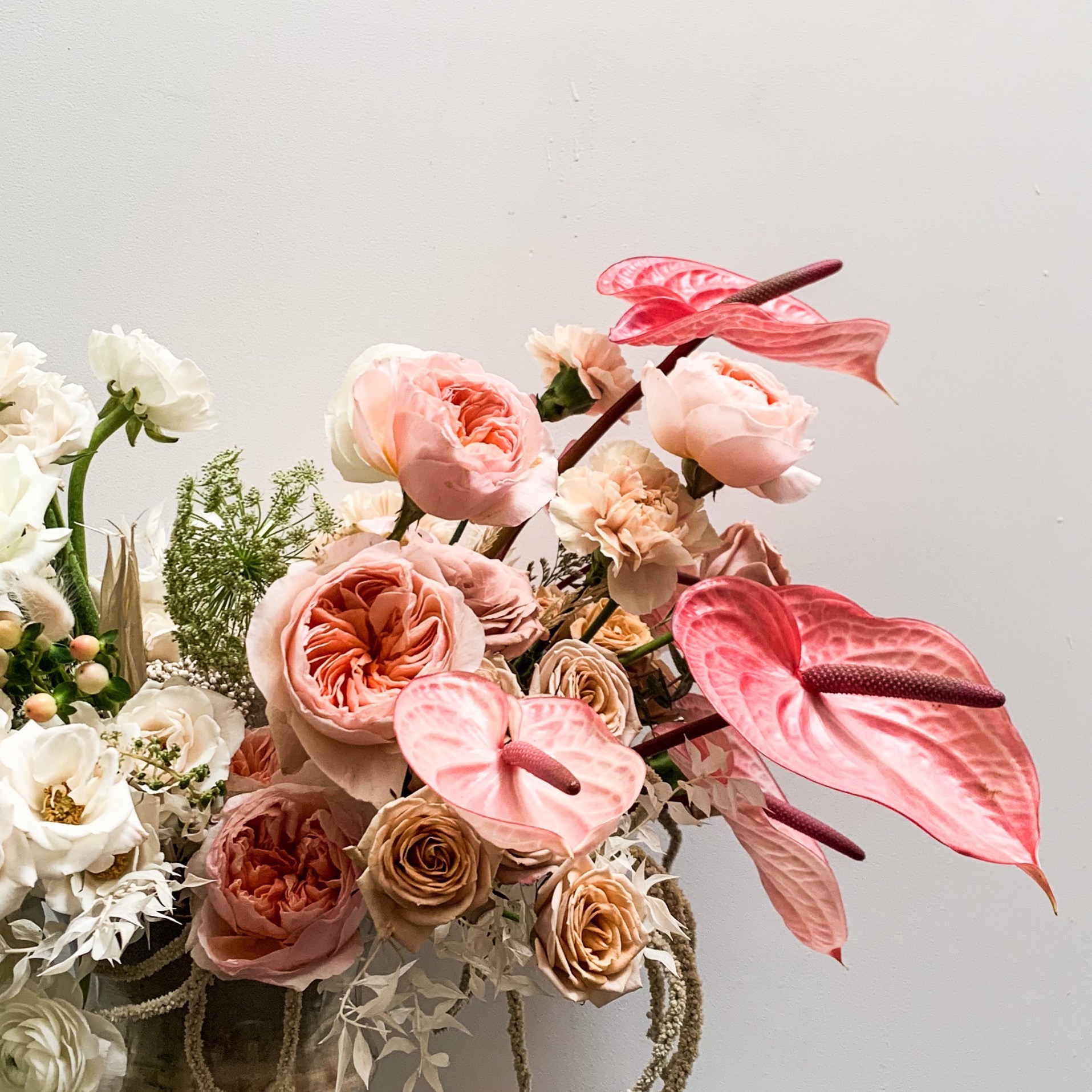 Receiving flowers from yourself is a form of self-love. Why not indulge yourself with gorgeous floral designs from Crown Flora Studio? They offer fabulous blooms that are perfect as an everyday accent to your space or a gift fit for any occasion. The price range they offer is also flexible, starting from $200 monthly or $35 weekly to $480 or $65 weekly. Head onto their website to learn more about their subscription plans!
5. Wild North Flowers
It's nice to be transported in fairytale land every once in a while, right? With North Flower's whimsy foliage, it's easy to daze and get lost in your daydreaming thoughts. Offering two options for their flower subscription, you can opt for hand-tied bouquets or flower vase arrangements. Its price depends on the size, length, and frequency of your subscription with a starting premium of $85. So rush onto their website now to learn more!