Did something come up unplanned? Or did you almost forget a birthday? Perhaps, you nearly missed an anniversary? That could be a nightmare! But, good news! You can save the day with a last-minute flower arrangement!
Sending flowers nowadays has been made easier with most flower shops offering fast if not, same-day delivery within your area. We're here to save you so we have rounded-up florists that could be your go-to shop whenever you need last-minute flower arrangements.
1. FloralBash
Looking for a flower shop that offers chic and sophisticated flower arrangements? FloralBash has got you covered! Offering the most feminine color palettes, your recipient who loves all bright and dainty will surely love floral designs from this florist. Their heavenly hand-tied bouquets start at $65 CAD while their flower boxes retail at $155 CAD. Aside from these, they also offer dried flowers, fresh eucalyptus, and delectable cheese and charcuterie boxes. Talk about options, right? Choose your last-minute flower arrangement and gifts by visiting their website now!
2. Bloomen
A sight of a sumptuous blend of tulips is a view to live for. With Bloomen's thoughtfully arranged flowers, your recipient wouldn't even have the faintest hint of you almost forgetting the occasion. Also perfect for Mother's Day, the guaranteed premium service this florist offer will surely bring a smile to your wife or mom. Their designs are priced for as low as $69.99 CAD, and they don't charge delivery fees! So what are you waiting for? Surprise your loved ones today by placing an order with Bloomen! Click their link below to get you started.
3. Canada Flowers – Toronto Florist
If there are a few shops that don't need a proper introduction, Canada Flowers is definitely one of them. Taking pride in its 50-year experience, this flower shop has catered over a thousand customers whether it's for birthdays, anniversaries, Mother's Day, or any other special occasion. They offer breathtaking blooms at a very affordable price of $36.00 CAD. On top of this, they are also available for custom-made designs. Truly delivering the heartfelt commitment, you certainly can trust them. Visit their website to place an order.
4. Secret Garden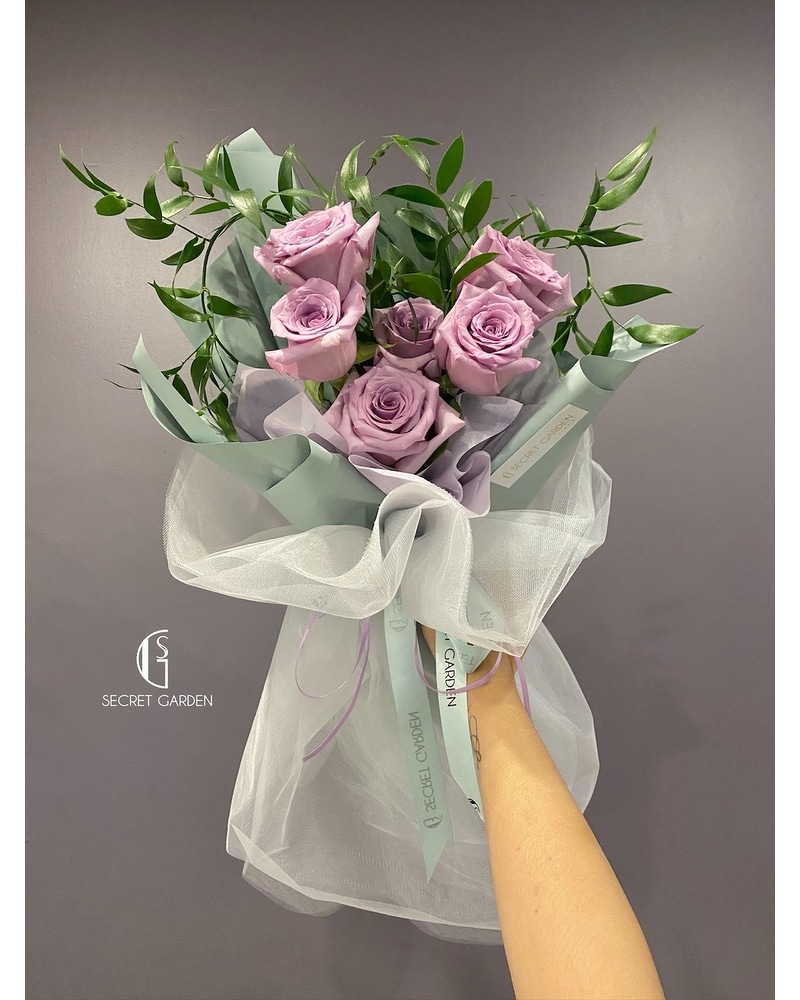 Fill your loved ones' room with an aroma of love from Secret Garden's stunning arrangements. A secret no more, you can brighten up someone's day by spending under $45. What a good deal, right? With the pristine designs they offer, your recipient would not even think that you were notified of an eleventh-hour engagement! Truly a haven for last-minute flower arrangement, you have to visit their website so you can come more prepared next time.
5. Cumberland Flower Shop
Dating back to the late 1980s, Cumberland Flowershop has been providing bespoke floral arrangements to local areas and throughout GTA. Whether it's a surprise for a loved one, birthdays, anniversaries, or even corporate affairs, this family of second-generation florists will surely deliver exceptional service. They offer "TakeOut Boxes" starting at a price of $34.99. On top of this, they remain contactless and offer same-day delivery and curbside pickup for their clients. What a good deal, right? Stop by their website and place an order before flowers are gone!