We all have experienced loss at some point in our lives but the departing of someone dear is pain on a different level. Share with them the pain without being there by sending sympathy flower arrangements (condolence message).
A wake is also a form of celebrating life. Only this time, it's a celebration of life well-lived. Whether you experience it firsthand or someone close to you recently passed, your comforting presence is the sincerest gesture to let them know they're not alone. However, since the pandemic, strict restrictions are still in effect, and the chances of not being present are high. We have listed down shops that offer the best sympathy flower arrangements.
1. FloralBash
Commemorate the precious memories of the departed with the immaculate arrangement from FloralBash. This shop has a team of artistic individuals that meticulously design flowers perfect to translate your message. Starting at $65.00 CAD, express your sympathies and warmest thoughts to the bereaved family. Visit their website to connect with the team.
2. James White Flowers
Taking pride in its 1oo years of service, James White Flowers can create breathtaking arrangements that are perfect for a remarkable person. Offering a wide selection of palettes such as white, yellow, (as shown above) combined with lush greens to represent the life of the passed. The price range they offer for their simplest sympathy flower arrangements starts at under $40.00 CAD while their grander arrangements start at $54.99 CAD. Aside from these, they also offer same-day delivery. Sending your deepest condolences to the bereaved will be made safer because of this. Visit their website now to see more of their designs.
3. Sham's Florist & Gifts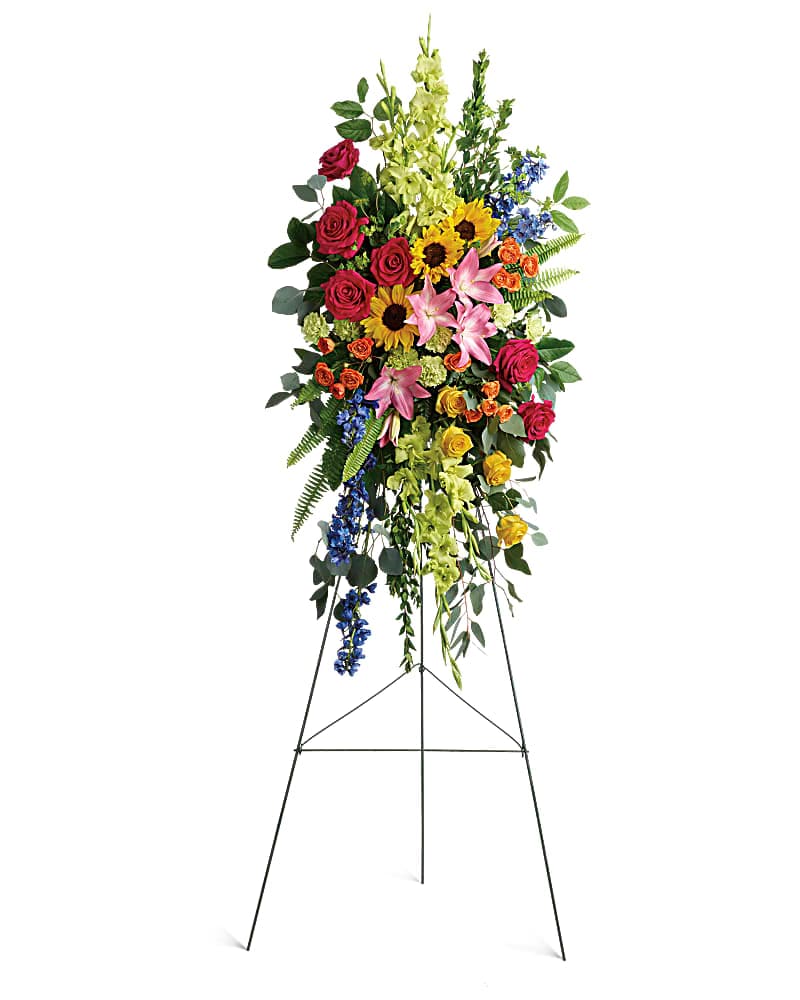 Let them know you share the bereaved family's pain with Sham's Florist. With their arrangement that fits the personality of the passed, you can express your love and condolences without being physically there. Aside from floral arrangements, they also offer photo and urn tributes, casket and wreath sprays, and sympathy plants. On top of this, they also have a funeral service for an all-in-one transaction. Know more about their services and design selection by visiting their website.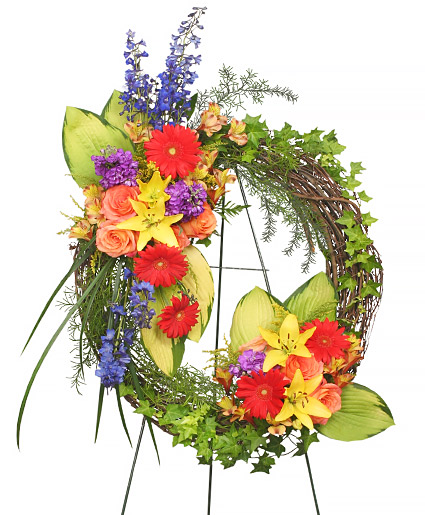 A beautiful soul deserves a stunning arrangement. The New Leaf creates standing sprays that are perfect to translate the precious life of the passed. Starting at $100.00 CAD, the memories of the departed will be truly remembered. After all, wakes are also a celebration of a precious life that has been lived. Visit this shops website to see more of their designs.
5. Ginkgo Floral Design
Pristine wreaths are Gingko Floral Design's expertise. As shown in the picture above, they mostly use red roses, red Alstroemeria, blue Irises, blue Delphinium. They also offer intricately arranged sympathy arrangements in a cross shape as well as hand-tied bouquets and vases. The price is ranging from $59.95 CAD for bouquets, $69.95 CAD for vase arrangements while the standee designs price start at $169.95 CAD.