As you may or may not know, colored roses vary in meaning. The popular red roses symbolize love and passion, white roses signify purity and innocence, yellow roses represent friendship and the list goes on. Whichever color you choose for a bouquet, what truly matters is the sincere thought from you.
A bouquet could also change its meaning when mixed with various flowers. If you are curious as to how it is translated, we're your florist would love to explain it to you. We have rounded-up flower shops that offer premium quality colored roses. Take a look to give you a brief guide.
1. FloralBash
Utterly blowing recipients away, FloralBash's colored roses never fails to brighten up someone's day. The undeniable artistry and talent they have radiate in every arrangement they create. Perfecting the blend of white roses in their arrangement, you can surely identify a bouquet from them. They are also brave in experimenting with colors so it's not a surprise that clients are left incredibly impressed. In addition to that, this team of florists also caters to any kind of event. So rush onto their website now to have a quotation from them!
2. eco|stems
Blue roses signify harmony and eco|stems have perfected their significance in all of their arrangements. Staying true to its brand, this floral shop is an advocate for an eco-friendly industry. This socially responsible company offers sustainable flowers for its clients. They also offer seasonal arrangements and unique plants. Truly a haven for flower and plant enthusiasts, this shop is worth the website visit. Click their website link below to know more about them.
3. Tiny Flower
If you want to go different for an added meaning to an ordinary day, Tiny Flowers can do the job for you. Offering dried roses for a more lasting sight of blue harmony, opting for this will surely leave a lasting impression. Aside from this, they also cater to bigger events. With its expertise and warm customer service, it's not a surprise that they are one of the go-to shops of customers in the neighborhood. Connect with them to place an order.
4. Flower Creations
Earned a sterling reputation with its 19-year service, Flower Creations takes pride in every arrangement they create. No stranger to creating bold and vibrant floral arrangements, they confidently incorporate fruits in their signature designs. As a result, this team of florists can definitely sweep off your recipient's feet. Perfect for sending your romantic thoughts to your partner or just a sincere thought to your friend. Head onto their website to place an order as soon as you can.
5. Botany Floral Studio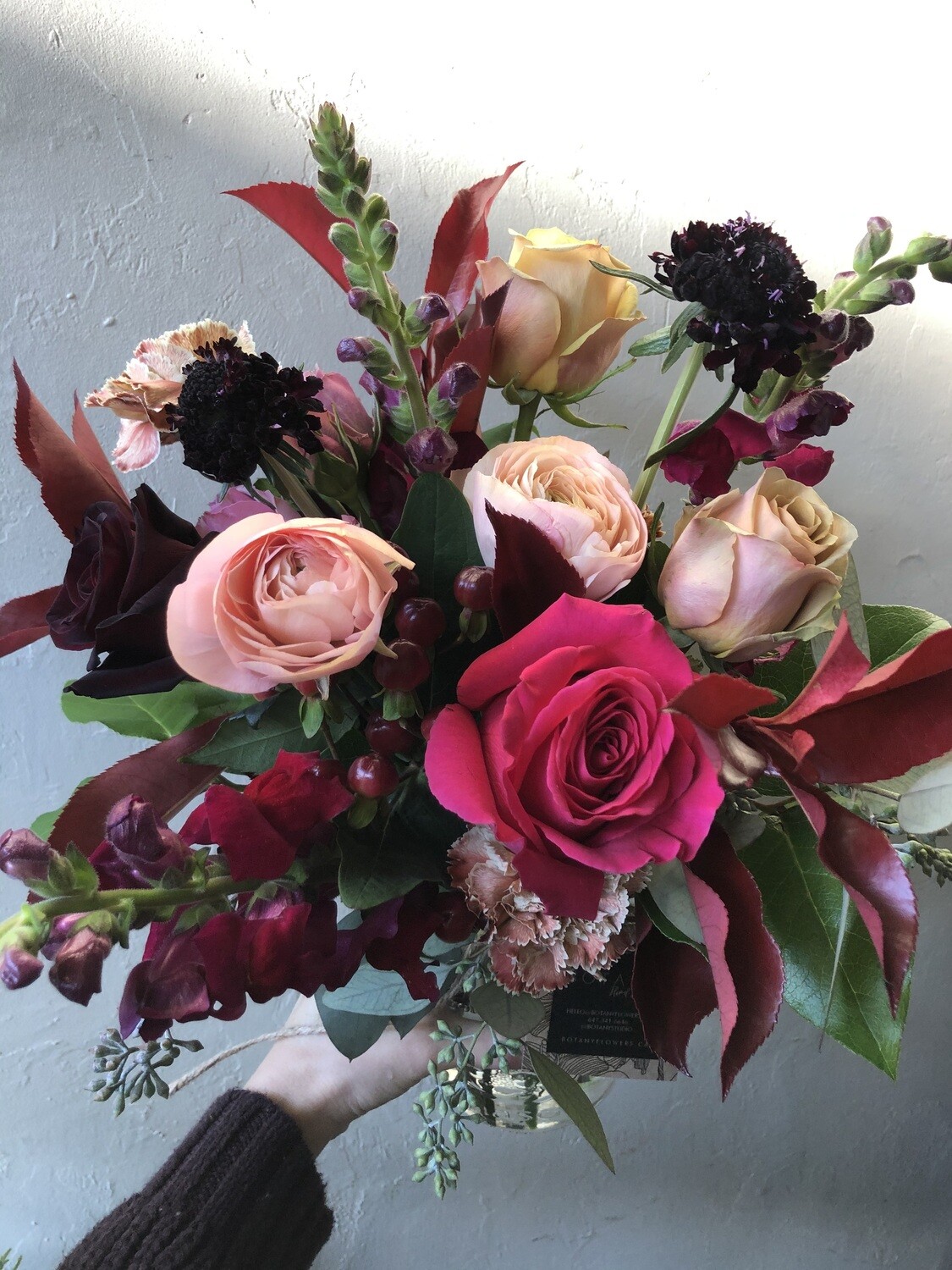 Looking for an organic, whimsy garden energy in an arrangement? Botany Flowers can definitely do it for you. Specializing in unique arrangements such as compotes and jarred flowers to name a few, this modern floral shop can create anything you can imagine. The talent they offer will surely translate what you envision, perfect for weddings, all occasions, and everyday arrangements. On top of this, they are also treading lightly to become a more sustainable brand. What an inspiration, right? Visit their website to further learn about their products and services.